Final Short Film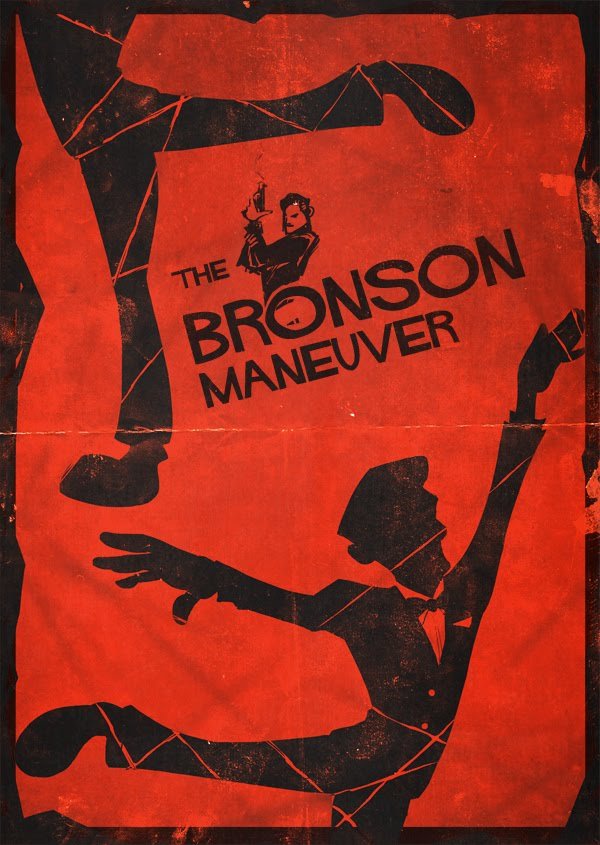 A poster I mocked up pretty quickly.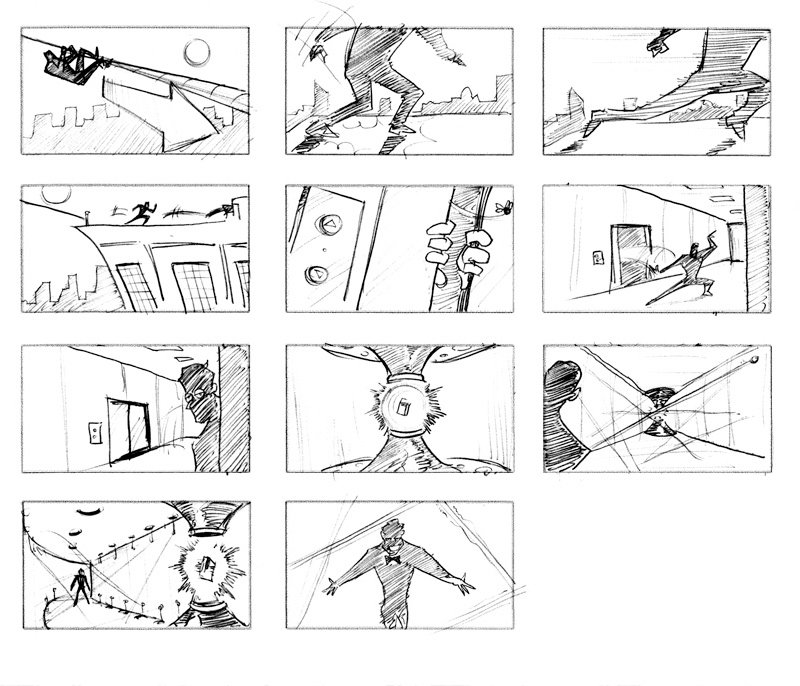 Rough thumbnails during story development
Early passes at the overconfidence of Secret Agent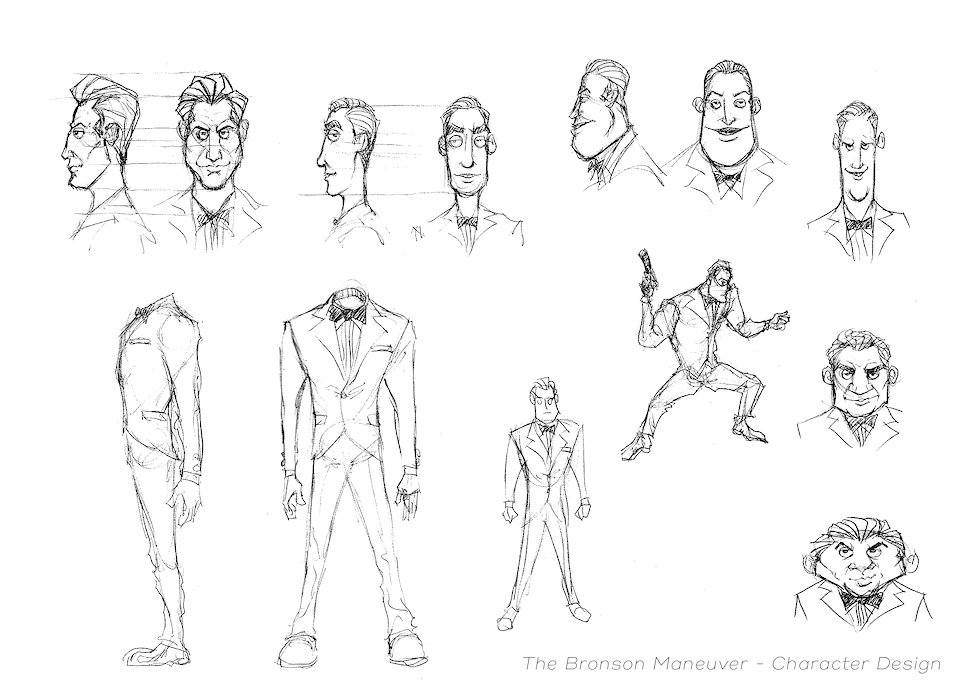 Designing Clifford Bronson
The Bronson Maneuver
VIMEO STAFF PICK – September 2009
ROLES
story development
character design
storyboarding
editing
---
The Bronson Maneuver is a short film that a small group of friends (Mike McCain, Danny Dahlquist, and Ryan Sluman) and I created for CGSociety's CGChallenge XXIV: Secret Agent (which was held over 2 years ago).
Ryan Sluman, our animator, really wanted to try his hand at stop-motion animation. We used this contest to help him ACHIEVE HIS DREAMS.
We all hashed out a simple story together (which is always more difficult than it sounds) that was short enough for us to finish within the contest's deadline. Also, if you aren't already aware, stop-motion animation is a lot of work. Did you ever see that episode of Parks & Recreation where Ben tries it out? It's like that!
I provided the storyboards and assisted with the editing and sound. I also cut together a short trailer.
| | |
| --- | --- |
| Type | Contest Entry, Storyboarding, Claymation, Animation, Editing |